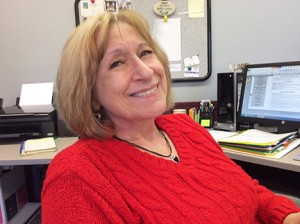 I grew up in Sloatsburg, NY a small town about thirty-nine miles north of New York City as the car drives. It was a quiet, safe town where, rather than walk up and over the overpass to cross the railroad tracks, it was safe to take the shortcut through waist deep weeds under the billboard to get to the highway on the other side.
As I got older I rode motorcycles, and dove headlong in love with the biker culture. But when I was forced off the road twice one summer, I sold my bike and bought a horse—then a couple more. Living on the edge of Harriman State Park, I had miles of trails to ride, as long as the park rangers didn't catch me.
I enlisted in the US Army Reserves and loved it so much, I went on active duty. After twenty-two years, I exhaled and settled down in Pittsburgh, PA. After living here twenty-plus years, I've come to the conclusion that Pittsburgh is the best-kept secret in the country. And part of me hopes it stays our little secret.
Something someone said on the radio sparked the question: What would you do if…? I thought it through and the idea for a book came into being—Worst of All Evils—and I was bitten by the writing bug. My main character, Joan Bowman, is a martial artist trained to the point of perfection. Telling her story made me yearn to train in martial arts again, so now I work full time, train in martial arts (almost) fulltime and write fulltime.
 For a break from writing action, I  wrote a supernatural novel as an exercise to develop my skills of foreshadowing, suspense and setting as a plot element. One of my critique partners—Susan, you know who you are—called me to task and told me I better stop playing around and take the story seriously. So I did, and The Legend of Dan is completed. It's sitting idle on my computer while I finish up my Iron Angel Series.
You may have noticed the pattern of my life. I don't just do something; I DO something. I'm full speed ahead, or I'm stopped. It's a hop-on-and-hold-your-hats kind of life. It's not for everybody, but it's how I roll.
Have a question for Janet McClintock? Email info@janetmcclintock.com